Volcano eruption and earthquakes in Hawaii
9 mei 2018

Niveau: Onderbouw
Bron: CNN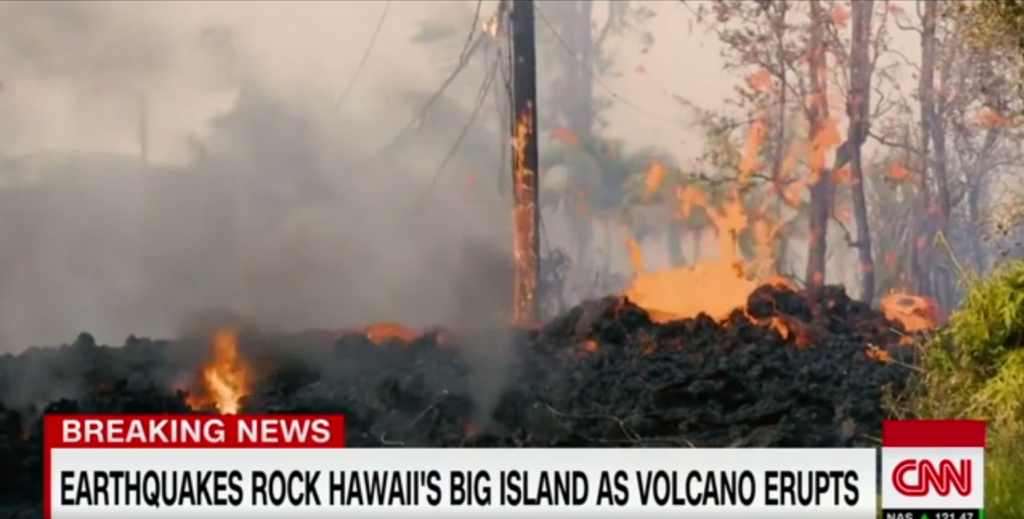 Video bekijken
Hawaii's Kilauea volcano has erupted and that has led to several earthquakes. Watch the video.
1 What does the man explain about the asphalt road that has split open?
2 What is said about the sulfur dioxide levels?
3 How many people live in the manditory evacuation area?
4 How high did the lava shoot, according to a resident?
5 What does the collapse of the "Puʻu ʻŌʻō" crater floor have to do with the volcanic eruption?
6 How many earthquakes have there been upto now?
7 What is the tough part about the eruption, according to governor David Ige?
8 Do you think it should be forbidden for people to live near a volcano? Why (not)?
Wil je meer weten over onze methode Engels Stepping Stones? Naar website