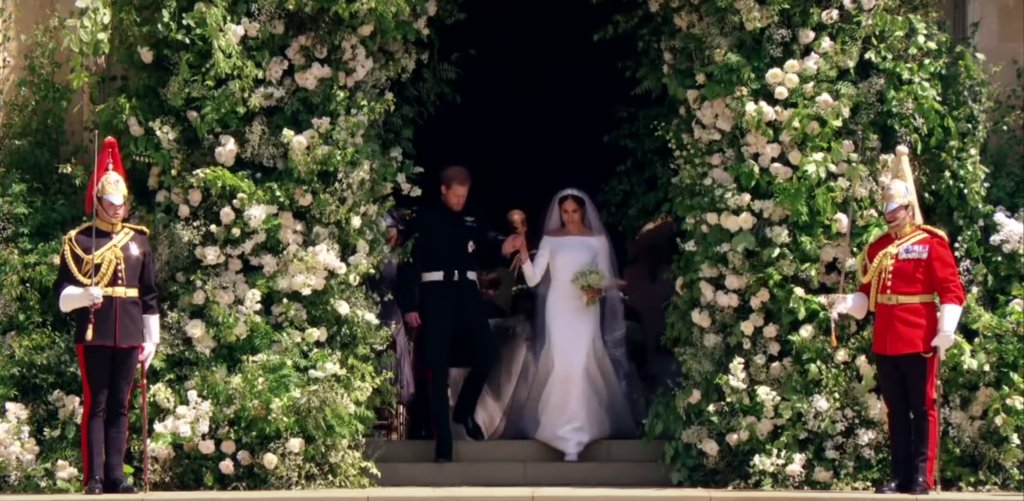 Video bekijken
On May 19th 2018 Prince Harry married Meghan Markle. Watch the news report.
1 Who designed Meghan Markle's dress?
2 What is said about Meghan Markle's mother?
3 What is said about the American preacher?
4 Which quote by Martin Luther King did he use?
5 Who gave Harry the gold for the ring?
6 How many people were watching the carriage procession?
7 What is the difference between the first and the second reception?
8 How did Meghan and Harry travel to the second reception?
9 How does Hannah describe the vibe in the town of Windsor?
10 Lizzy didn't like one thing about the wedding.  What did she dislike?
11 Meghan Markle is biracial. In what way, do you think, could you see that the wedding was different fom normal British Royal Weddings?
You can watch the full Royal Wedding here.
Wil je meer weten over onze methode Engels Stepping Stones? Naar website