The Old Firm
1 april 2019

Niveau: Havo/vwo bovenbouw
Bron: Youtube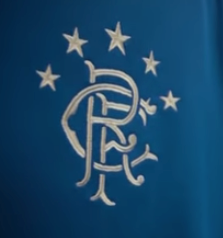 Video bekijken
Are you interested in football? Well, then you must have heard about the Old Firm. The football match between two very old football clubs. But why is this match so well-known and how did it actually start? Well, you are going to find out…
Before watching:
Do you know between which teams the Old Firm is played? And do you know their colours and from which city or cities they are?
Do you know any equivalent matches in other countries?
During watching:
What, according to the fans, is the Old Firm known for around the world?
What examples does Michael Mols give about the Old Firm affecting his life?
One of the fans says that it is about more than just football. Which examples does he give?
How much does a Celtic ticket cost, according to the man in the blue shirt?
Read this text.
Were the Rangers and Celtic always enemies?
How did the rivalry actually start?
Why did Rangers go from the Scottish Premier League to the third division?
Discuss: What do you think of this rivalry?
Discuss: What do you think of football's impact nowadays? Is it too big?
Discuss: Should hooligans get a life-long ban from visiting football matches?
Wil je meer weten over onze methode Engels Stepping Stones?