Stuck on a train in Britain
6 maart 2018

Niveau: Onderbouw
Bron: YouTube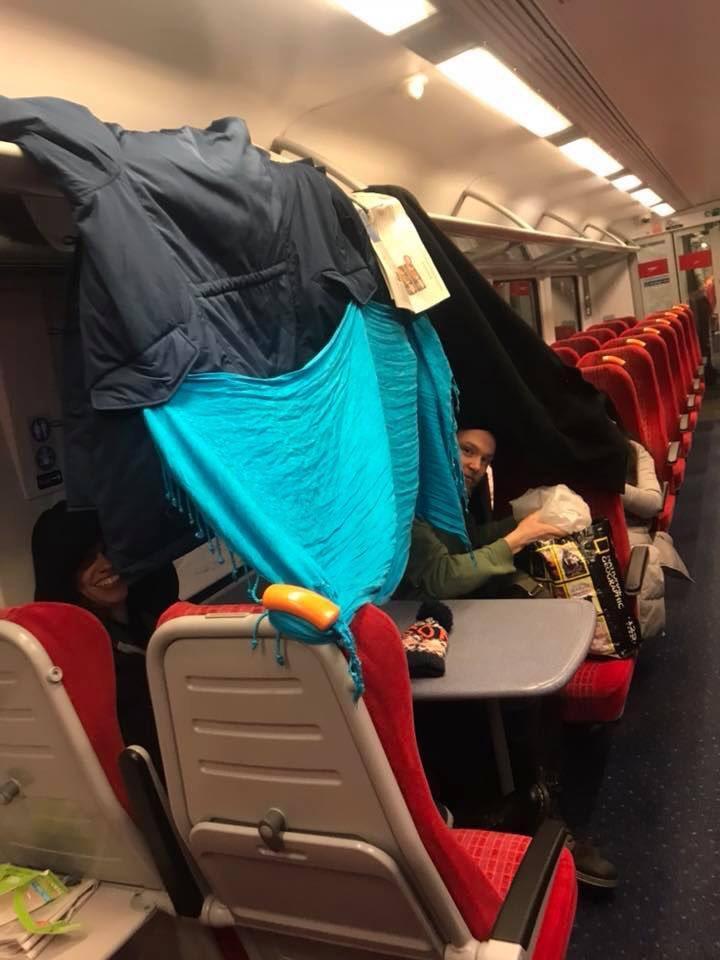 Video bekijken
Heavy snow in Britain has caused many problems. Watch the video.
1. How long have the passengers been stuck on the train?
2. How many passengers are on board the train?
3. South Western Railway told the presenters that the train was on the move again at about 2.30.
Is this information correct according to the passenger?
4. What does Paula say about the driver on the train?
5. What did the passengers do to stay warm?
6. Which emergency services have finally found Paula's train? What do they do?
7. What would you have done if you had been one of the passengers stuck on the train?
Wil je meer weten over onze methode Engels Stepping Stones?Naar website