Ringing in 2021 amidst a pandemic
5 januari 2021

Niveau: Onderbouw
Bron: dw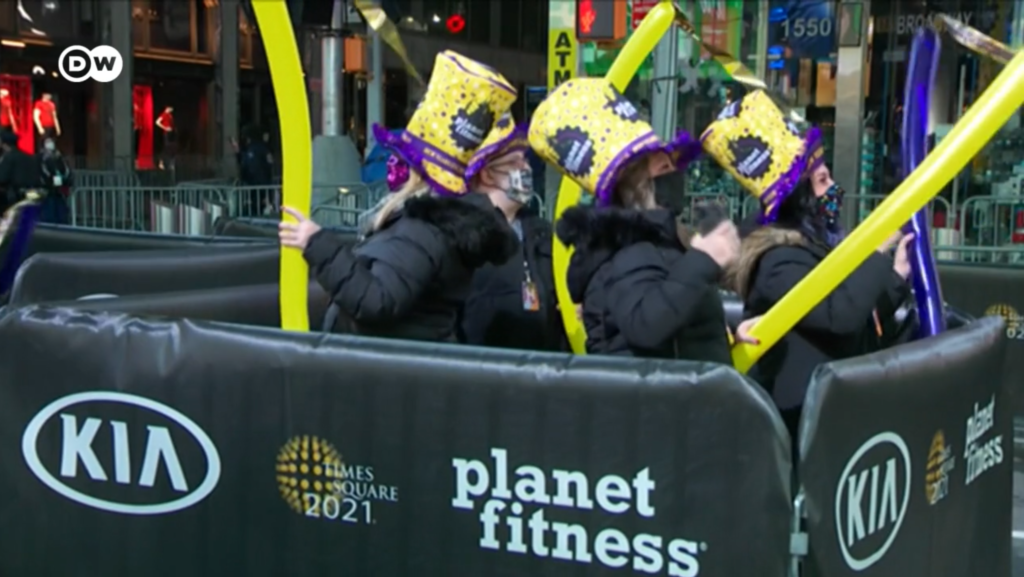 Video bekijken
New Year's celebrations were a bit different this year. Watch and listen to how people celebrated around the world and then answer the questions.
1 The presenter says no one was allowed to attend the display in New York city. Why is that and who do you see in the streets?
2 Describe the contrast between celebrations in all of the countries you've seen and Wuhan/New Zealand.
3 What differences were there between the countries concerned to fireworks?
4 Discuss with a classmate: How did you celebrate New Year's Eve this year?
5 Discuss in class: Did you celebrate it in a different way than usual? What were the similarities and differences?
Wil je meer weten over onze methode Engels Stepping Stones? Naar website