Prince Harry on a sightseeing bus with James Corden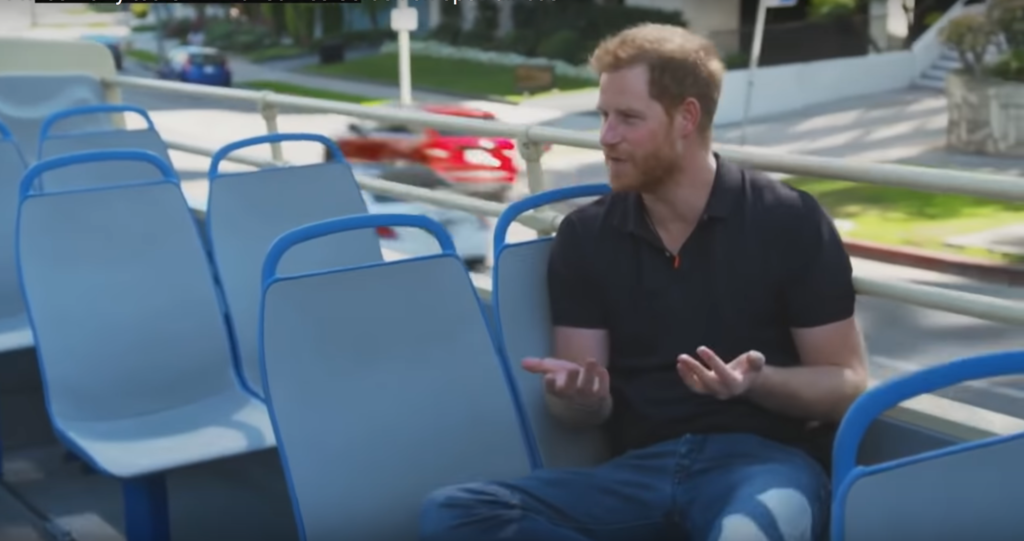 Afbeelding bekijken
James Corden interviews Prince Harry on a sightseeing bus in Los Angeles, the city where the Prince is living. Watch the video.  What do they talk about? Let's find out more!
1. Who is Prince Harry talking about in the first part of the video?
2. What do you think is most impressive that he mentions about this person?
3. What is said about Queen Elizabeth?
4. Why does James Corden call Meghan?
5. What are the differences between the The Crown series and what is in the tabloids about the Royal Family, according to Prince Harry?
The Crown:
British tabloids:
6. Discuss in pairs: What are the pros and cons of living in Los Angeles for Prince Harry?
7. Discuss in class: Do you think Prince Harry is happy to be living in Los Angeles? Why (not)?
Wil je meer weten over onze methode Engels Stepping Stones? Naar website