Prince George's first day of school
2 oktober 2017

Niveau: Havo/vwo onderbouw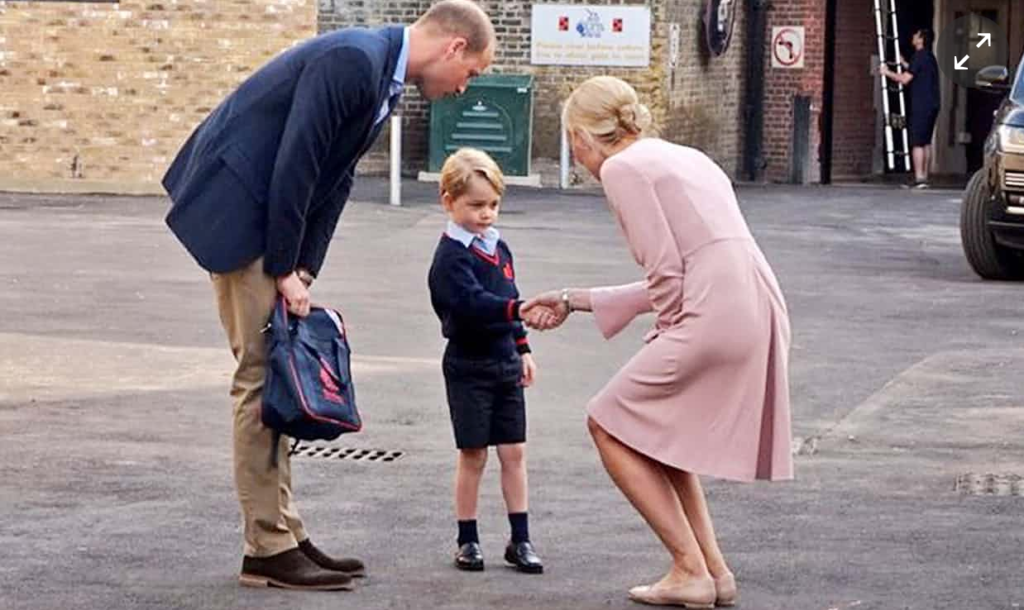 Video bekijken
It is Prince George's first day of school. Watch the video.
Assignment:
What does Principal Ben Thomas hope for George?
Why was Prince George's mum not present for his first day of school?
What happened in 1987?
What does Kris Ericsson explain?
How will Prince George be known at school?
https://www.theguardian.com/uk-news/2017/sep/07/prince-george-arrives-for-first-day-at-18000-a-year-thomas-battersea-prep-school
Read the text and answer the questions.
6. Which subjects will Prince George be taught?
7. Where is the school's playground situated?
8. A school's policy at Prince George's school is to prevent children from having a best friend. What  could be the pros and cons to that policy?
Wil je meer weten over onze methode Engels Stepping Stones?
Naar website