Poland warmly welcomes Ukrainian refugees
7 maart 2022

Niveau: Onderbouw
Bron: ITV news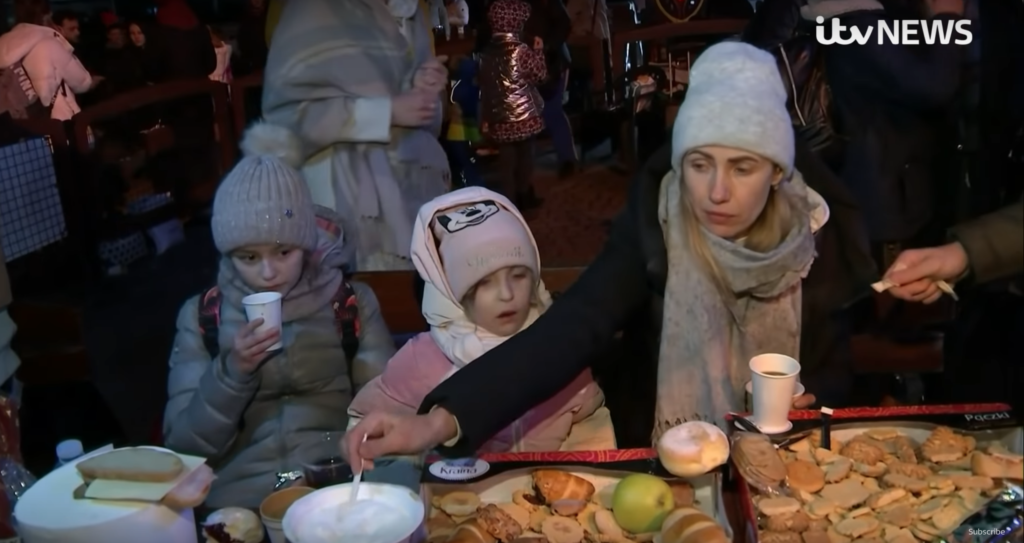 Video bekijken
Many Ukrainians have fled from their country since the start of the war. Many of them flee to Poland where they are welcomed with open arms. What do they find in Poland? Let's find out.
Watch the video.
1 Why does the Ukrainian woman named Anna have mixed feelings?
2 What is the matter with the little girl named Zeinab?
3 Why is Tatiana's father not with them?
4 What did Nicholay and Katherina do?
5 Why is Ivan different from most people?
6 What does Ivan want to do?
7 Discuss in pairs: what do you think about Ivan's plan?
8 Discuss in class: what would you do to help these people if you were in Poland?
Wil je meer weten over onze Engelse methode Stepping Stones? 
Naar website