People in Cambridge struggle with Dutch-style roundabout
1 oktober 2020

Niveau: Havo/vwo onderbouw/Onderbouw
Bron: itv.com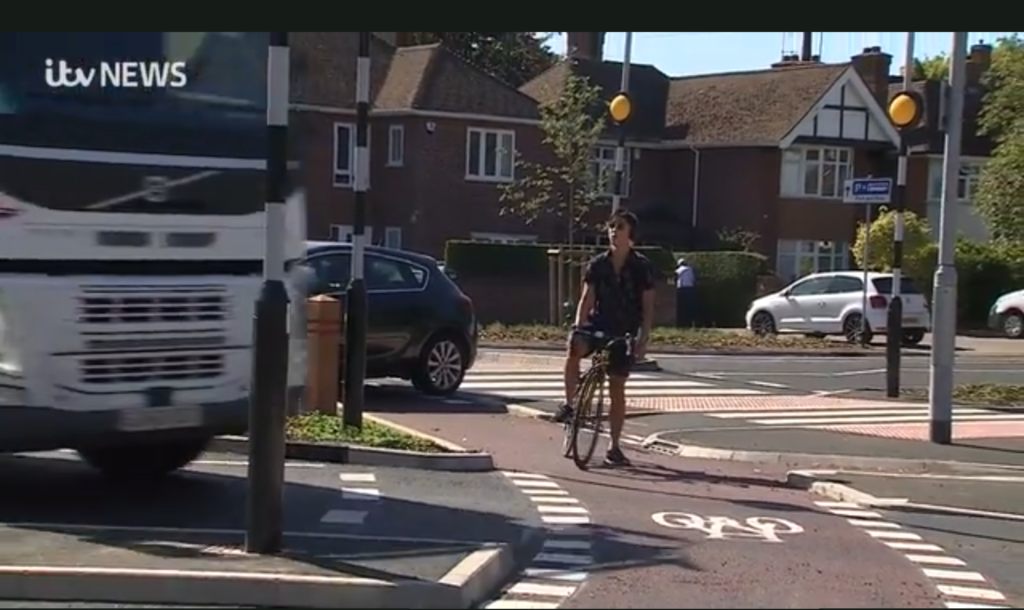 Video bekijken
People in the Netherlands are used to roundabouts where cars have to stop for cyclists and pedestrians. In England, not so much. Watch the video to find out why the people in Cambridge are struggling with this new roundabout.
1 How much did the roundabout cost?
2 Is the woman happy with the roundabout? Why?
3 According to the Dutch expert, what do the people from Cambridge have to do?
4 With what percentage will the accident rate drop, according to research?
5 According to the angry Cambridge inhabitant, what is missing?
6 What does the county council hope?
7 Discuss in pairs: Do you think this Dutch-style roundabout will be the first of many in Britain?
8 Discuss in class: What could the county council do to make this roundabout safer for everyone?
Wil je meer weten over onze methode Engels Stepping Stones? Naar website