NATO and the Ukraine-Russia conflict
4 april 2022

Niveau: Havo/vwo bovenbouw
Bron: BBC News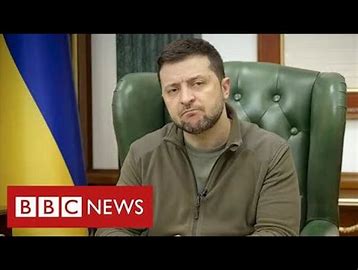 Video bekijken
As Ukraine tries to defend itself from Russian's invasion, negotiations among the two countries are taking place. What is happening in those negotiations? Let's find out more.
Watch the video of 3:04 minutes (source: BBC News)
Questions about the video:
 What does Ukraine's President Volodymyr Zelensky say when he addresses Northern European leaders?
What does the Russian's Foreign Minster say Russia want? Give at least two examples of how he wants to achieve this.
What is the purpose of the meeting held in London by European leaders?
What was the purpose of NATO-member prime ministers' trip to Kiev?
Which new sanctions have been implemented?
Do you want to learn more about what NATO is and its response to Russia's invasion in Ukraine? Read this article from BBC News where the origin and purpose of the NATO is discussed and its reaction to the war in Ukraine is explained.
Questions about the text:
What is NATO and when and by whom was it established?
What is the Warsaw Pact?
Why is NATO not sending troops to Ukraine?
Discussion questions:
What do you think about NATO's decision to not send troops to Ukraine?
What do you think Word War II survivors think about the Ukraine-Russian conflict?
What can you do to help victims of the war in Ukraine?
Wil je meer weten over onze Engelse methode Stepping Stones? 
Naar website