Louise Glück wins the 2020 Nobel Prize in Literature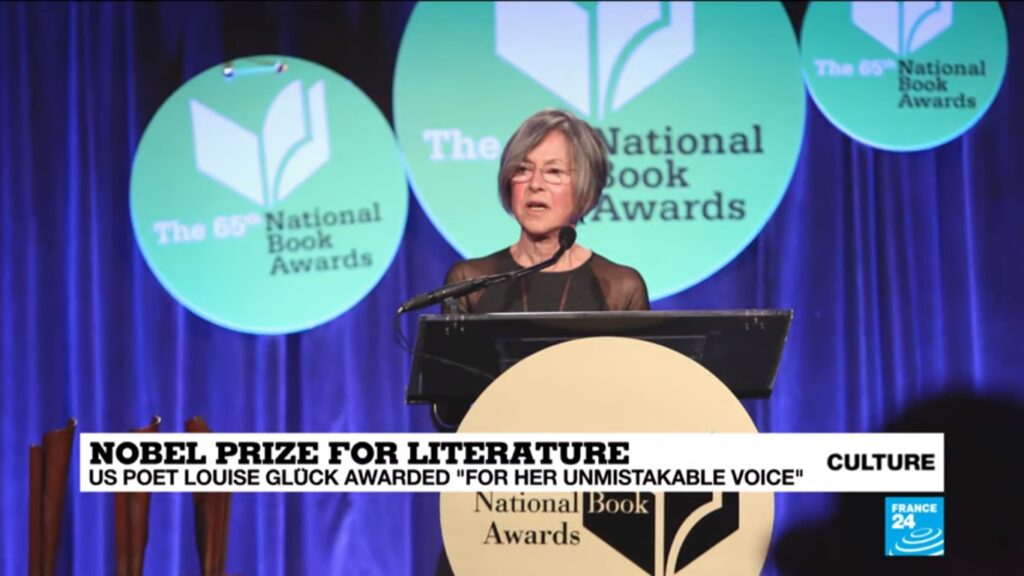 Video bekijken
The American poet and essayist Louise Glück wins the 2020 Nobel Prize in Literature "for her unmistakable poetic voice that with austere beauty makes individual existence universal" according to the jury. Let's find out more!
Watch the video from the beginning until 4:24. Answer the questions.
Why was Louise Glück awarded the Nobel Prize in Literature?
Could Louise Glück be seen as a controversial choice by the academy? Why or why not?
Why are lots of people critical of the Swedish Academy and their choices?
What does winning the Nobel Prize mean for an author?
Do you want to know more about this topic? Read the article and answer the questions.
Louise Glück's first response to winning the Nobel Prize was "I won't have any friends because most of my friends are writers".
How do the other writers referred to in the article react to the news?
What does Louise Glück say about combining a writing career, a teaching career and a private life?
Read the poem "The Red Poppy" by Louise Glück. What do you think the poem is about?
The Red Poppy
The great thing
is not having
a mind. Feelings:
oh, I have those; they
govern me. I have
a lord in heaven
called the sun, and open
for him, showing him
the fire of my own heart, fire
like his presence.
What could such glory be
if not a heart? Oh my brothers and sisters,
were you like me once, long ago,
before you were human? Did you
permit yourselves
to open once, who would never
open again? Because in truth
I am speaking now
the way you do. I speak
because I am shattered.
"The Red Poppy" first appeared in The Wild Iris (Ecco Press, 1992).
Discuss in groups of three:
What kind of author(s) could win the Nobel Prize in Literature in your opinion?
Do you think the Swedish Academy should take into account the background of authors (nationality, gender, etc.) when selecting a winner?
Why or why not?
Wil je meer weten over onze Engelse methode Stepping Stones?
Naar website