Happy Holi 2018!
6 maart 2018

Niveau: Onderbouw
Bron: Youtube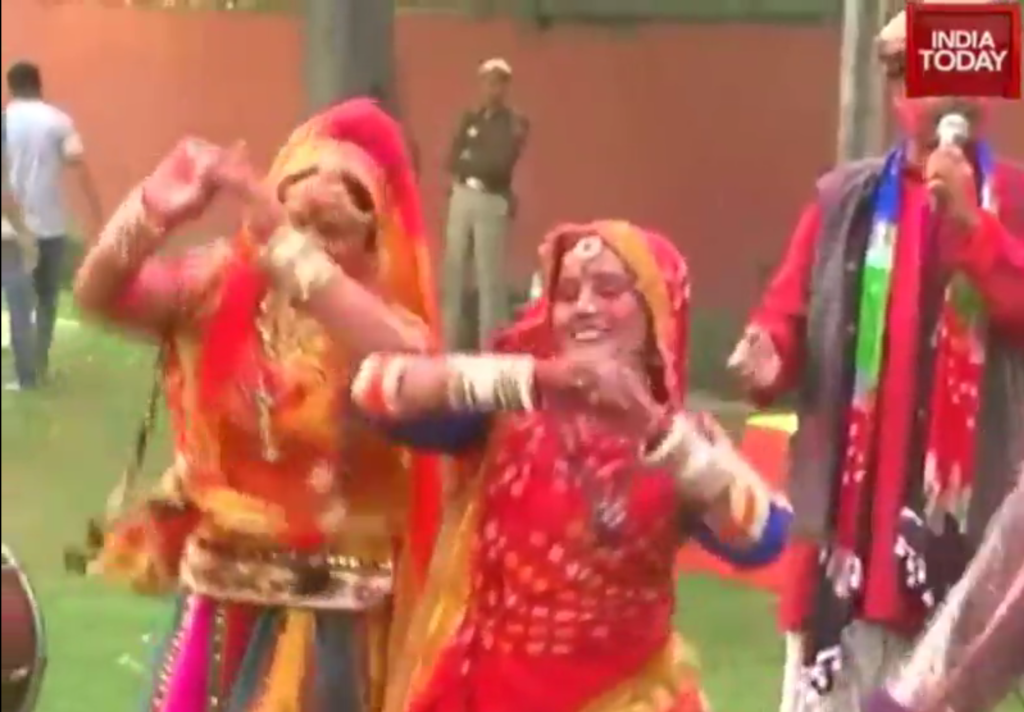 Video bekijken
Holi, which is also known as 'the festival of colours', is a Hindu festival that marks the end of winter. Watch the video.
1. How do people celebrate Holi?
2. What does the festival celebrate?
3. In the video it is mentioned that each colour carries a different meaning. Look up the meaning of the colours red,
yellow, pink, green, and blue.

Now have a look at this year's celebrations in India. Watch the video.
4. What three things did the people in the street promote?
5. What did the tourists say about the Holi celebrations?
6. What is said about the Muslims and Hindus that celebrate Holi?
7. Indian politicians also joined in the celebrations. How did they celebrate Holi?