Canadian Paralympian inspires kids
5 juni 2018

Niveau: Onderbouw
Bron: CBC News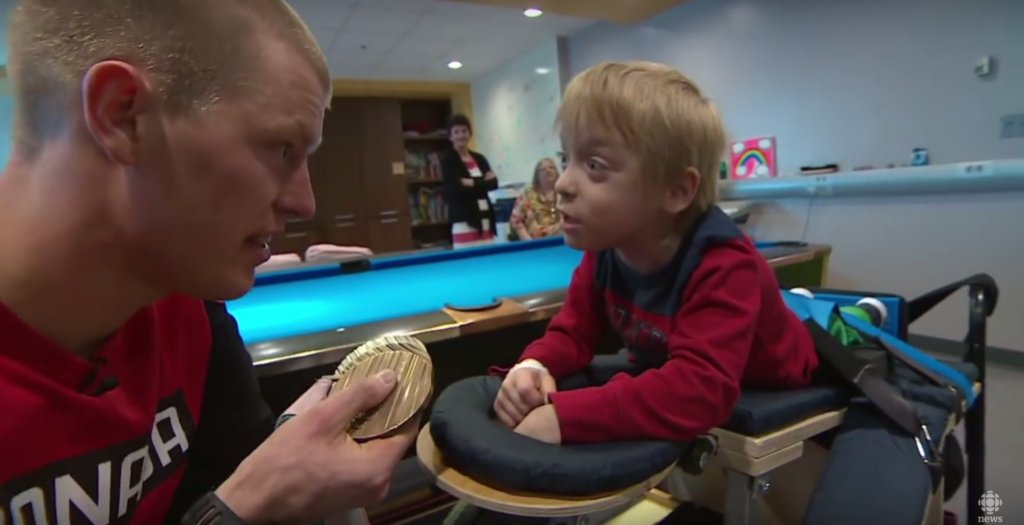 Video bekijken
Record-setting Paralympian Mark Arendz from Canada who has won several medals at the Pyeongchang Olympics inspires kids to become succesful. Watch the video.
1.  Why is Mark at the hospital?
2.  Who found Mark in the shed after the accident?
3.  What was his mum most worried about at the hospital?
4.  How long did it take for mark to learn to tie his shoes?
5.  What year did Mark participate in the Paralympics for the first time?
6.  How many medals did Mark win in Pyeongchang?
7.  What does Mark want to achieve with the children?
8.  Mark tells about the 12 strangers that came to the farm after the accident, just to help. Why, do you think, does he give this example?
Wil je meer weten over onze methode Engels Stepping Stones? Naar website