Bonfire Night!
6 november 2019

Niveau: Onderbouw
Bron: YouTube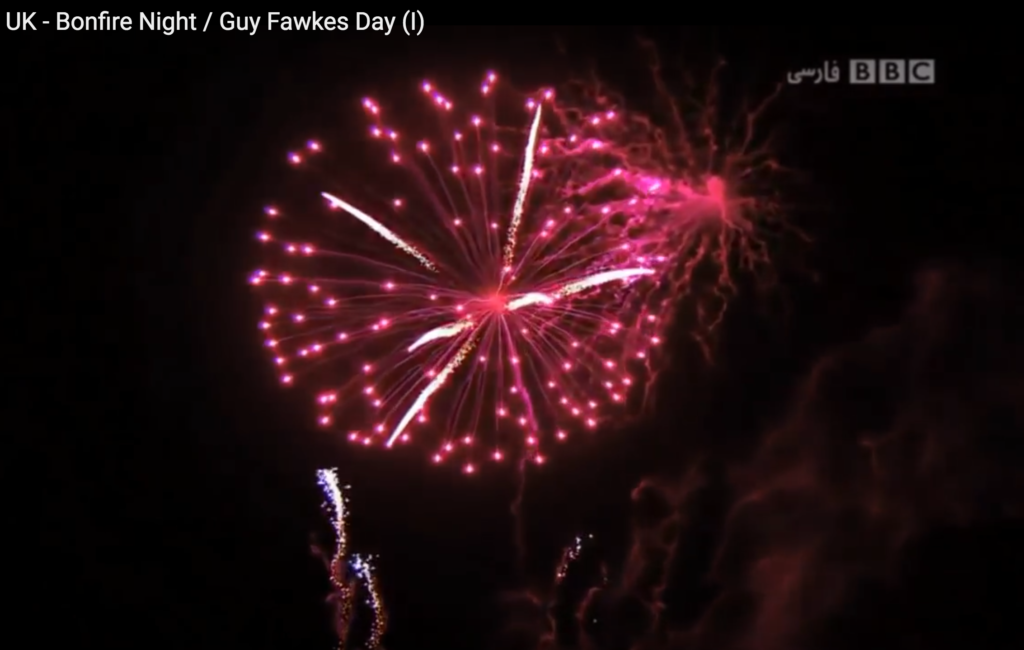 Video bekijken
On November fifth Bonfire Night or Guy Fawkes' night is celebrated in Britain. Find out more by watching the video.
1 In which town is the bonfire celebration in the video held?
2 How many people do they expect to attend the event?
3 What is the program for the evening?
4 How did Guy Fawkes plan to kill King James?
5 How are fireworks related to the bonfire plot?
6 Why was bonfire night compared to New Year's Eve at the beginning of the video?
7 What do the visitors think of the celebrations?
8 Discuss in pairs: Which night would the English prefer, bonfire night or New Year's Eve? Why?
Wil je meer weten over onze methode Engels Stepping Stones? Naar website