Massive volcano eruption in Hawaii
9 mei 2018

Niveau: Vmbo bovenbouw
Bron: CNN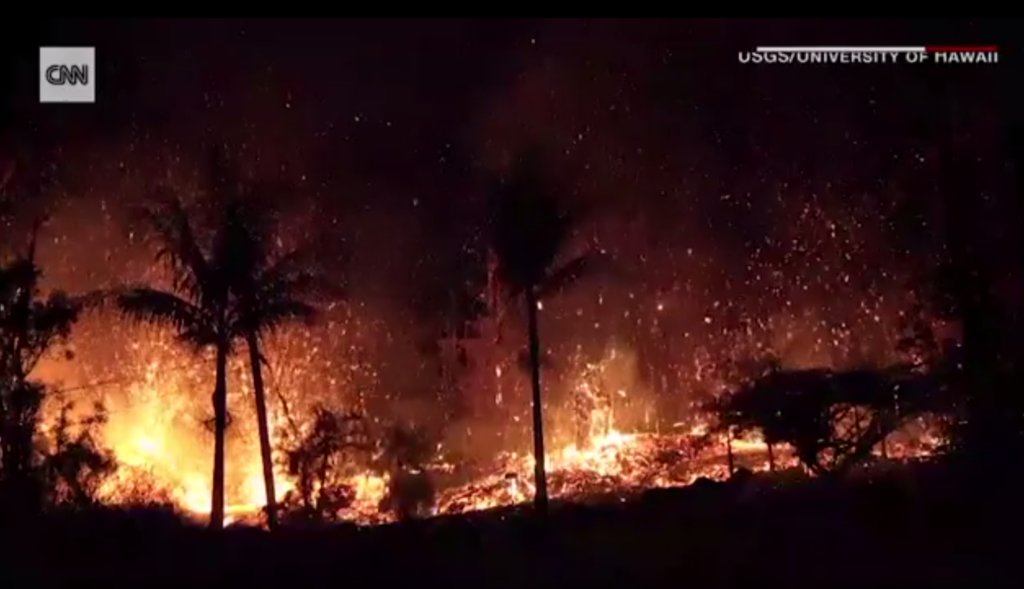 Video bekijken
Hawaii's Kilauea volcano has erupted which has led to several earthquakes. Watch the video.
1 What does the man explain about the asphalt road that has split open?
2 What is said about the sulfur dioxide levels?
3 How many people are in the manditory evacuation area?
4 How high did the lava shoot, according to a resident?
5 What does the collapse of the "Puʻu ʻŌʻō" crater floor have to do with the volcanic eruption?
6 How many earthquakes have there been upto now?
7 What is the tough part about the eruption, according to governor David Ige?
Now read the text about how a volcano works.
8 How long have volcanos been around?
9 What have volcanos helped to create?
10 Why do geologists study volcanic eruptions?
11 How is volcanic activity related to the Hawaiian islands?
12 Do you think people should be forbidden to live in Volcanic areas? Why (not)?
Wil je meer weten over onze methode Engels Stepping Stones? Naar website